what to send - what to prepare - what to bring
peacecamp 2017: Strangers? Looking beyond walls
in Lackenhof, July 4th – 14th, 2017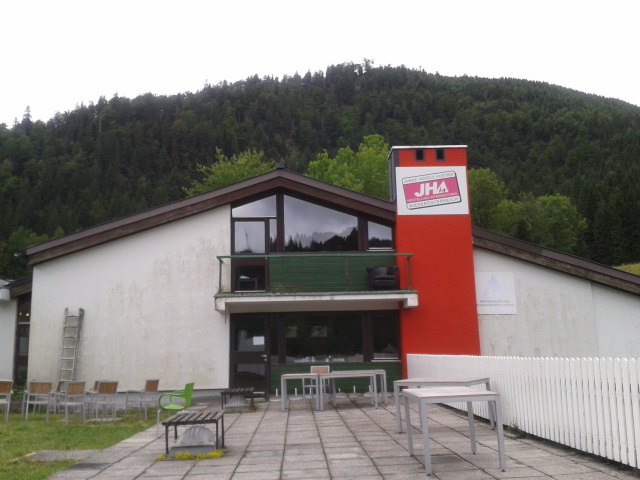 Dear participants of peacecamp 2017
We are very glad to host you at peacecamp 2017 in Lackenhof/Lower Austria.
Please note that your participation commits you to do some preparatory and a few follow-up assignments, to participate in ALL the activities of the peacecamp and to adhere to the 10 rules of the peacecamp.
Preparations before the peacecamp:
Please send us till January 30th
your completely filled in participation sheet, signed by yourself and your parents
a photocopy of your passport (please make sure that it is valid!), if you are a member of one of the two groups from Israel
your photo and a few words describing who you are, why you want to join peacecamp, what you will contribute and what you hope taking home from peacecamp
your filled in questionnaire 4questions4peace*
Please prepare and bring to the peacecamp
your own individual Life Story Book*
your group's posters and video film for the talks4peace*
your group's culture evening
*exact instructions/assignments/questionnaires will be given to you by your teacher
Please pack in your suitcase:
an inexpensive 100% white cotton t-shirt
your Life Story Book
your talks4peace posters and videos
any music instrument you play that you could bring: flute, guitar, drum, castanets, accordion, triangle, etc.
anything you can do well (making tricks, painting, a poem you love, a text that inspires you, anything that makes you happy or is fun to show, to do perform or to teach others)
your favorite music
your own photo or video camera
anything you would need for your culture evening
Clothes:
underwear
plastic slippers
long sleeves/long legs pajamas
jeans
trackies
a spare outfit that can get dirty, wet
shorts
light short sleeve t-shirts
long sleeve shirts
1 warm sweater
good waterproof shoes/sneakers
rain cover
waterproof jacket
head cover
towels
Miscellaneous
mosquito repellent
sun protection
tooth brush, toothpaste, soap, shampoo, etc.
if you are a girl: sanitary napkins/tampax or the like
some favorite snacks you couldn't do without
if you need medication, don't forget to bring it
More things-to-bring or to-prepare could be added:
Please inform yourself regularly in 2017.peacecamp.net
Please remember:
We, the peacecamp team, will do our best to give you a great and challenging time.
This is going to be YOUR own personal peacecamp: In order to get something out you must put something in :-)
Hope to see you soon in Lackenhof.
Your host4peace,
Evelyn
0 comments | Comment
What to Prepare/what to send us
What to Prepare/what to send us
PREPARATIONS:
please send us your photo and a description of yourself, including a statement of WHY you are joining the peacecamp: what are your expectations and what will YOU contribute to it . This will be posted in our blog.
questionnaire 4questions4peace (your teacher will give it to you): please make sure to answer all 4 questions on your computer. Please do this conscientious, by yourself.
please prepare and bring your own LIFE STORY BOOK*
please prepare the assignments talks4peace*
please prepare a culture evening* together with your friends from your group
FOLLOW-UP ASSIGNMENTS
questionnaire 4questions4peace (please answer all the questions, on your computer, by yourself. Do not copy your first 4questions, do them again!
feedback questionnaire
essay (the topic will be given to you later)
*life Story Book and Talks4peace: instructions will be given to you by your teacher
0 comments | Comment